Essential Oils or Vitamin E for Healing Scar Tissue
Whether it's acne pockmarks, or the legacy of a burn, wound, or surgery, few of us like scars on our skin. And there's no shortage of remedies that claim to make scars smaller, thinner, less noticeable and heal faster. From natural at-home remedies to mass-produced and mass-marketed products, we are flooded with options that claim to help with scars. In this series of blogs, I will shed some light on natural and medical scar treatments.
What Should You Do to Heal Scar Tissue?
Do:
Use Lavender essential oil to treat scars especially burns. Lavender is one of the best all-round essential oil, according to Shirley Price in her book "Aromatherapy for Women." Lavender oil is gentle, inexpensive, and effective. Lavender essential oil can be used to treat acne, scars, and most skin conditions; it can be applied directly to the skin, in small quantities.
Lavender essential oil is a very effective antiseptic, antibacterial, and antimicrobial that reduces pain, itching and promotes rapid healing. In addition, lavender reduces scarring. When lavender oil is applied to a burn from the onset, the burn may heal with no scarring at all. (For larger burns, put lavender oil onto a gauze or cloth and apply to the burn every few hours.)
How to use it?
• Apply several drops (2-4) on location several times a day
• Directly inhale, diffuse, or
• May be used as a dietary supplement
Safety Considerations With Lavender Essential Oil
Lavender essential oil can sting a little when a wound is still fresh, but once it's scabbed over and has started healing, lavender essential oil, applied topically, can help minimize scarring while it heals.
Lavender has a relaxation property, often used to fragrance products for bedtime, like lotions and satchels for bedrooms. WebMD warns that lavender essential oil can depress the central nervous system and cause drowsiness and sleepiness (especially good when used properly to treat insomnia and induce relaxation but dangerous when used for other properties and healing in which sleepiness is not the desired effect). You shouldn't drive or do other dangerous things until you know how lavender will work for you.

History fact: A French scientist, René Gattefossé, was severely burned in a laboratory accident and immersed his hand in a vat of Lavender for two weeks. Gattefossé found that Lavender oil promoted tissue regeneration quickly and healed the wound with no scarring!
Don't:
One of the most popular treatments for scarring is vitamin E.
But will vitamin E really help to improve your scar?
Vitamin E, or tocopherol, is a fat-soluble antioxidant. It's found in capsule or liquid form at drugstores, grocery stores, health food stores, and online. The so called effective remedy consists of opening vitamin E capsules and applying the content on the scar. But this topical use of vitamin E does not result in scar healing.
Vitamin E has been shown to penetrate layers of the skin and reduce the formation of free radicals which can interfere with healing. Vitamin E also influences the production of collagen, a structural protein partially responsible for the strength and elasticity of the skin. Although many people apply vitamin E oil to their skin to minimize scars and it's sometimes recommended by physicians after skin surgery, there's very little evidence that shows it helps.
Vitamin E Research :
Current research does not support vitamin E oil to reduce scar formation.
A study on the effects of topical vitamin E on the cosmetic appearance of scars at the University of Miami that there is no benefit to the cosmetic outcome of scars by applying vitamin E after skin surgery and that the application of topical vitamin E may actually be detrimental to the cosmetic appearance of a scar. In 90% of the cases in this study, topical vitamin E either had no effect on or actually worsened, the cosmetic appearance of scars. Of the patients studied, 33% developed contact dermatitis to the vitamin E. Therefore it was concluded that the use of topical vitamin E on surgical wounds should be discouraged.
Research by K.C. Wan and J.H. Evans at the Hong Kong Polytechnic University, published in 1999 issue of "Free Radical Biology & Medicine," found higher amounts of free radicals in hypertrophic scars, which become thicker, redder, and more elevated than regular scars. Another study by T.L. Khoo at the Hospital Universiti Sains Malaysia, published in a 2010 issue of the "Journal of Plastic, Reconstructive & Aesthetic Surgery," concluded that tocotrienols, a vitamin E subfamily, made no significant improvement in scar parameters. Also, a study conducted by Morganroth, Wilmot, and Miller in Philadelphia for a 2009 issue of the "Journal of the American Academy of Dermatology" determined that scar products containing vitamin E oil did not support usage for the reduction of postoperative scar formation.
Be on the lookout:
For specific ingredients found in commercial wound ointments and dressings.
Listed below are just a few ingredients present in store-bought wound products. Most of these products produce skin irritation, sensitization, and are linked to allergies, cancer, and/or immune suppression.
Here they are:
• Petrolatum
• Mineral Oil
• Propylene Glycol
• Butylated Hydroxytoluene (BHT)

• Benzalkonium Chloride
• Yellow #5; FD&C Blue #1
• DMDM Hydantoin
Even many of the natural ointments contain some of these ingredients. Make sure to read the labels and please, test the area for allergic reactions before applying anything to your skin!
Hope this helps with your scar healing.
Check out the second post of the series: Do's and Don't's of Healing Scar Tissue – Tip #2
》A B O U T   M A R J O R I E   B R O O K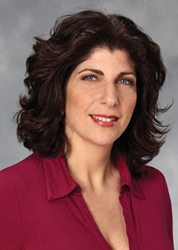 Marjorie Brook, LMT is a massage therapist, author and international educator. For over 21 years, she has specialized in scar tissue release and massage therapy. She works from the fundamental belief that your body is intuitively aligned with the thoughts you think, the emotions that you feel and the things that you do. She founded Brooks Seminars in 2007 after working as a decade as a nationally recognized massage therapist with a private practice on Long Island. She is the creator of the Scar Tissue Release and Integrated Therapies (S.T.R.A.I.T Method™) and offers continuing education courses on this method all over the world. Her articles have appeared in magazines such as Massage Today, American Fitness and Massage World. She's approved by the National Certification Board for Therapeutic Massage and Bodywork, the Massage Therapy Association of Alberta and the College of Massage Therapists of British Columbia.